OUR TRUCK DRIVING LICENCE COURSES
LEARN TRUCK DRIVING WITH US
HR Licence: Heavy Rigid Truck Licence
Heavy Rigid Truck Licence
At Highway Truck Driving School Pty Ltd, we offer truck training of high standards. HR licence allows you to drive heavy vehicles with 3 or more axles and a gross vehicle mass greater than 8,000 kg
HC Licence: Heavy Combination Licence
HC Licence
Upgrade from mr/hr to hc licence. With a hc licence from major training, a genuine training partner for your career progress, you will be able to drive larger rigs interstate. Click below to know more.
MC Licence: Multi Combination Licence
Upgrade from HC to MC Licence
At Highway Truck Driving School Pty Ltd, we train every aspirant for driving more than one trailer vehicle. To be eligible to apply for an MC licence, you must have held your HR or HC licence for at least 1 year.
HR TO MC Licence
Upgrade from HR to HC & MC Licences
For those that already have an HR Licence but want to also get an HC or MC Licence, we can help you get that done. Held a Class HR licence for at least one year and Pass an MC knowledge test. Click below to know more
All our trainers and assessors are RMS accredited for HVCBA courses and registered under ACTM RTO 2927
BOOK A TRUCK DRIVING LESSON NOW WITH OUR EXPERIENCED INSTRUCTORS
GETTING A TRUCK LICENCE MADE EASY
Highway Truck Driving School is Sydney's leader in training in heavy vehicle licence classes. We have a range of vehicles available in automatic, synchromesh manual and road ranger (constant mesh) gearboxes.
At our Sydney truck driving school, we help potential truck learners to get a truck licence and become a confident driver. We train and assess in the most popular heavy vehicle licence classes:
GETTING A HR, HC, MC LICENCE MADE EASY
Our meticulously planned courses assist in transforming inexperienced drivers into expert and confident drivers. HR licence for driving a three-axle bus, a police rescue truck, a ten-wheeler, a large truck and trailer weighing no more than nine tonnes, and an articulated bus. HC licence for driving Articulated trucks having three or more axles, Heavy rigid vehicle trailer combinations, including unladen dolly, with three or more axles, and any towed trailer with a GVM greater than nine tonnes. MC licence is for vehicles capable of pulling multiple trailers. We guarantee that you will be successful on your first attempt.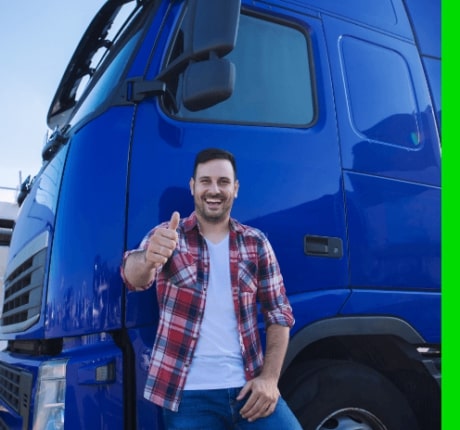 RMS ACCREDITED, TRAINING AND ASSESMENT 7 DAYS A WEEK.
Our HR licence course provides flexible training hours, with classes held in the mornings and afternoons to accommodate your schedule.
Our HC Licence Course offers high-quality heavy vehicle training and testing for all heavy vehicle licences, allowing you to tackle on-road challenges practically.
Our MC licence course takes place on a modern, well-maintained fleet of automobiles. Get your MC licence course today and broaden your horizons in the world of driving.